June 7-9, 2019 | Washington, DC
Things To Do in Washington, DC
National Museum of African American History and Culture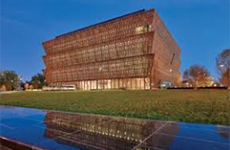 1400 Constitution Ave NW, Washington, DC 20560
Hours:
10am-5:30pm
The National Museum of African American History and Culture is the only national museum devoted exclusively to the documentation of African American life, history, and culture. It was established by Act of Congress in 2003, following decades of efforts to promote and highlight the contributions of African Americans. To date, the Museum has collected more than 36,000 artifacts and nearly 100,000 individuals have become members. The Museum opened to the public on September 24, 2016, as the 19th and newest museum of the Smithsonian Institution.
Visit Website
Martin Luther King Jr. Memorial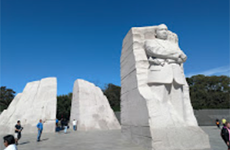 Location:
West Potomac Park at 1964 Independence Avenue, S.W
Hours:
24 hours (rangers are on site from 9:30am - 10:00pm)
This monument is in honor of the great leader, activist, minister and martyr Martin Luther King, Jr. It is placed equidistant between the Lincoln Memorial and and Jefferson Memorial to symbolize the leadership in pivotal moments of our country. Dr. King is the first African American activist to be honored on the National Mall with a memorial, and the fourth non-president to be honored in this way.
Visit Website
The Original Ben's Chili Bowl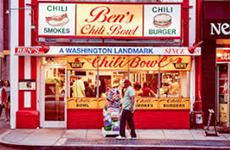 Location:
1213 U Street NW Washington DC, 20009
Hours:
6:00am-10:45am; 10:45am-2:00am
A DC favorite that speaks to its history! While there are many locations the original Ben's Chili Bowl can be found in the U Street Corridor of northwest D.C. It is known locally for its chili dogs, half-smokes, and milkshakes, and has been an integral part of the neighborhood's history since its founding in 1958. This place speaks to the root of family and tradition!
For other locations, please
visit website
District Wharf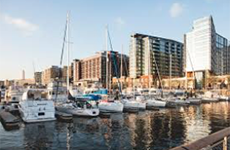 Location:
I-395/I-695 and 7th Street SW
Hours:
Vary
The Wharf reestablishes Washington, DC, as a waterfront city and destination. This remarkable, mile-long stretch along the Potomac River comes to life with restaurants, retailers, residences, and businesses—all complemented by monumental views and a vibrant culture.
For full list of activities of this area, please
visit website
.
Busboys and Poets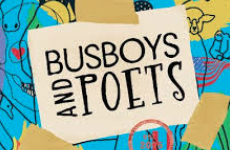 Location:
14TH & V, 2021 14th St, NW, Washington, D.C. 20009
Hours:
Monday - Thursday 7am - Midnight | Friday 7am - 1am | Saturday 8am - 1am | Sunday 8am - Midnight
This is a restaurant that represents community and culture! Not only will you receive quality food, but entertainment as well. Everyday of the week one of the seven (7) locations host open mics, performance nights, book signings, and more. This restaurant is in honor of the great American Poet and activist Langston Hughes who worked as a busboy in the 1920s before he became a poet.
For all locations and hours, please
visit website
.
Event Information
June 7 - 9, 2019
Grand Hyatt Washington
Washington, DC
Register Now
Sign Up for Updates
Sign Up